Powerjack STB Wireless Power Supply Device
Powerjack STB Wireless Power Supply Device
---
Powerjack STB Wireless Power Supply Device
● A perfect wireless power solution to eliminate batteries on digital locks.
● It carries a rechargeable Li-ion battery of 10-year lifetime.
● RFID technology.
● Flexible for mounting in various points of the door.
---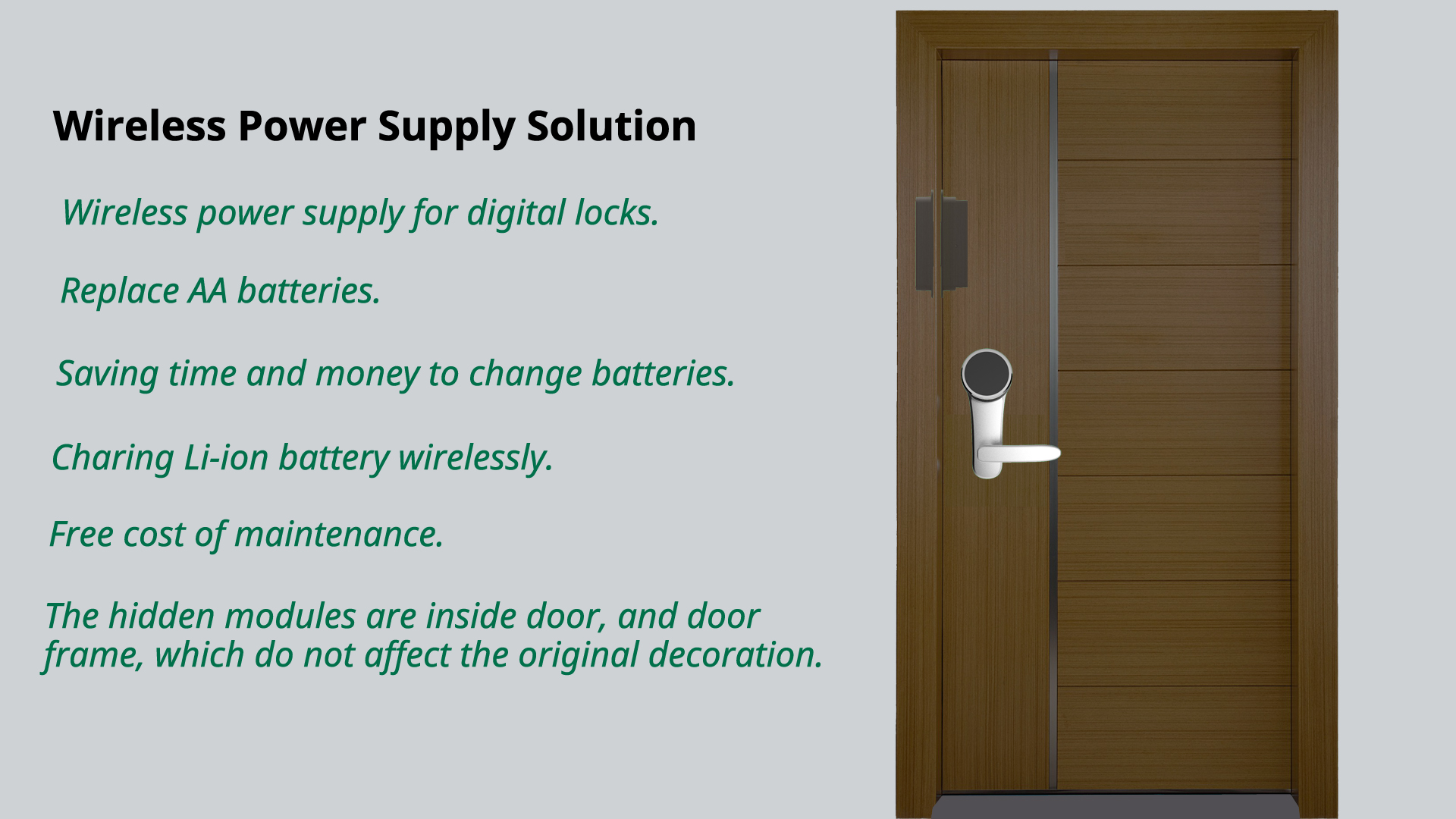 ● Fits all kinds of doors: wooden door, aluminum door, steel door.
● Wireless charging Li-ion battery from door frame to door side.
Power Output
500mA @ 12VDC
Second Power Source
Lithium-ion battery 7.2V 1000mAh